Paredes Dy of IBDP wins bronze in Int'l Math Olympiad 2023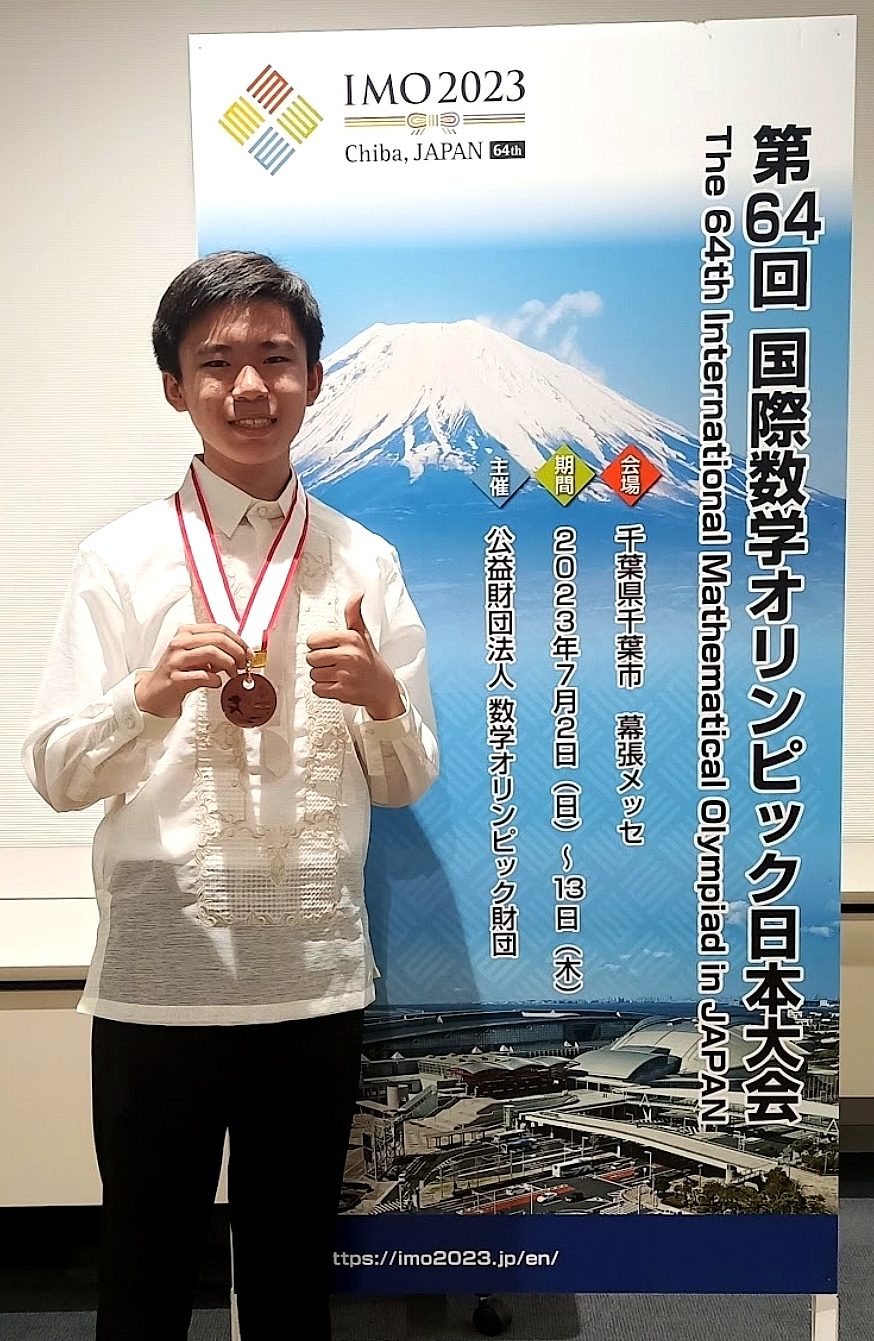 Alvann Walter Paredes Dy (IB Y2) made an impressive debut at the 64th International Mathematical Olympiad (IMO) held in Chiba, Japan, July 2 – 13, 2023. With his bronze medal achievement, Alvann becomes the eighth Judenite to secure a podium finish in the most prestigious mathematical olympiad in the world.
This noteworthy accomplishment adds to the triumph of the Philippine team, which garnered a total of three silver medals and three bronze medals. The IMO participants answered six challenging problems, each carrying a maximum score of seven. This year, the Philippine team placed 26th among 112 participating countries.
Congratulations on your achievement, Alvann. You are a testament to the excellence of Judenites. The whole of Saint Jude Catholic School celebrates your success.