Ralph Dizon, Nicole Sy of IBDP win in Psychology Essay Competition in Jakarta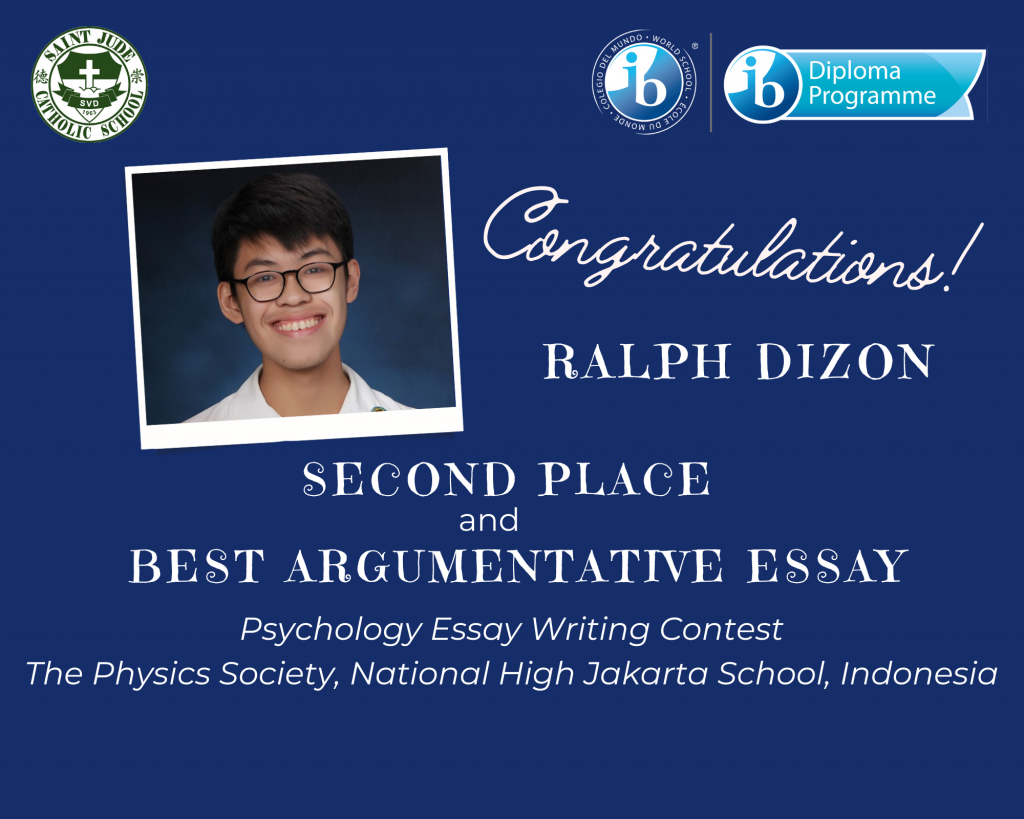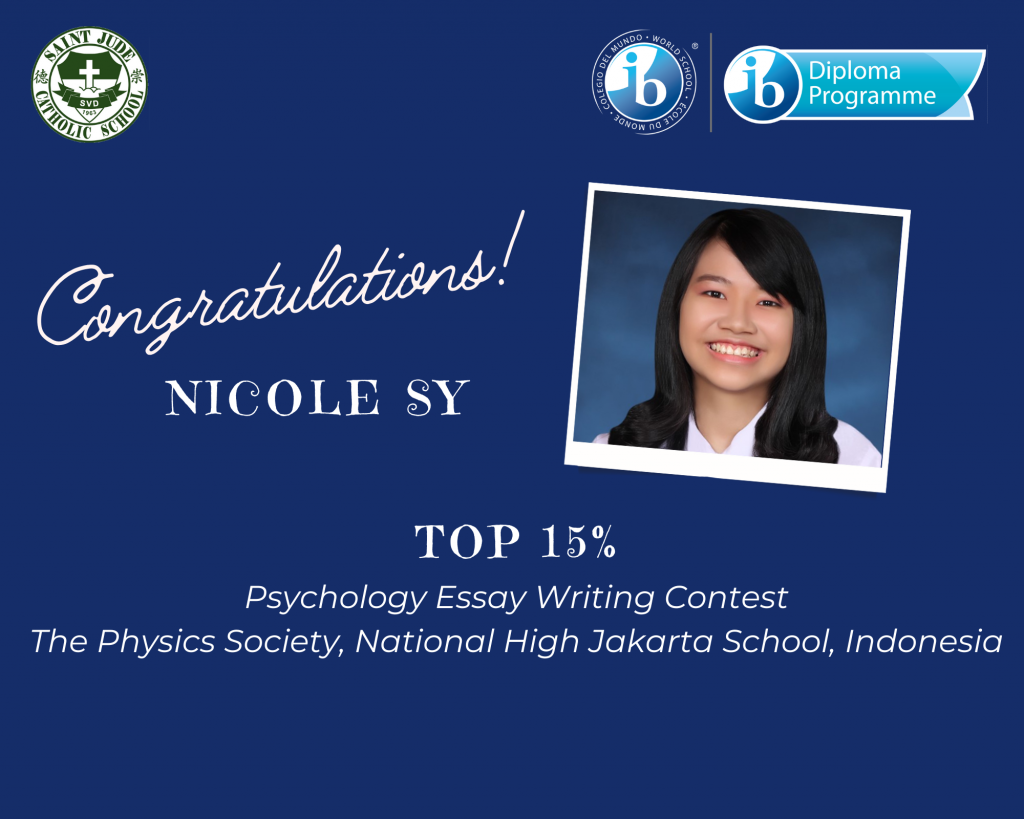 We are happy to share that Ralph Dizon won the "Best Argumentative Essay" and garnered Second Place in the Psychology Essay Writing Competition hosted by The Physics Society of the National High Jakarta School, Indonesia held last December 2020. The contest was participated in by contestants from 12 countries and 26 states/cities (The essays were judged by international communication trainer Mr. Eduardo Samson Domingo Jr. and Dr. Carrie Bearden, UCLA professor).
Ralph wrote about "Life in Lockdown: The Importance of Self Care."
We likewise commend Nicole Anne Kelsy Sy whose essay, "Panic Disorder: The Signs," was among the top 15%.