SHS students present their research in AgHamon 2022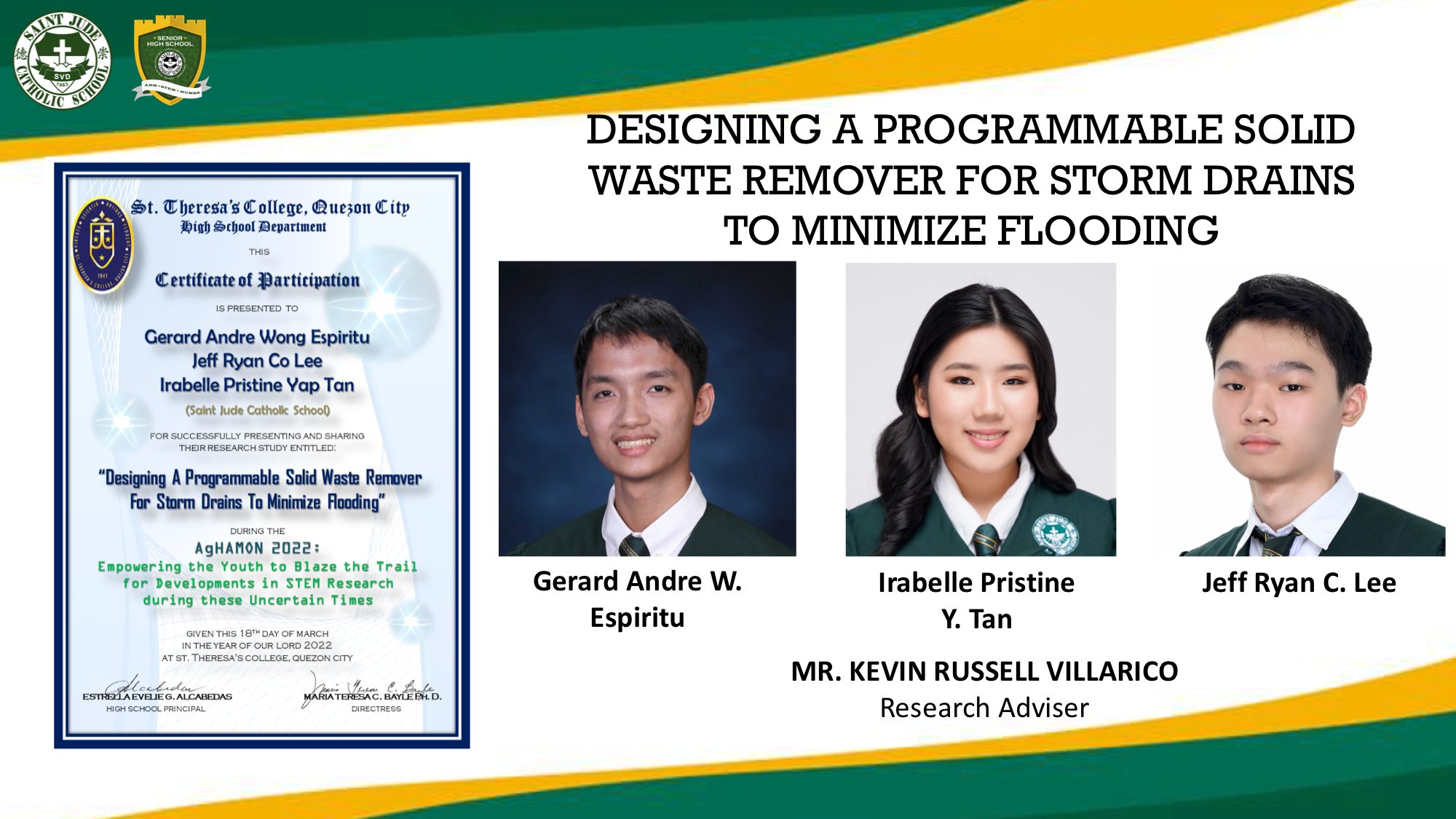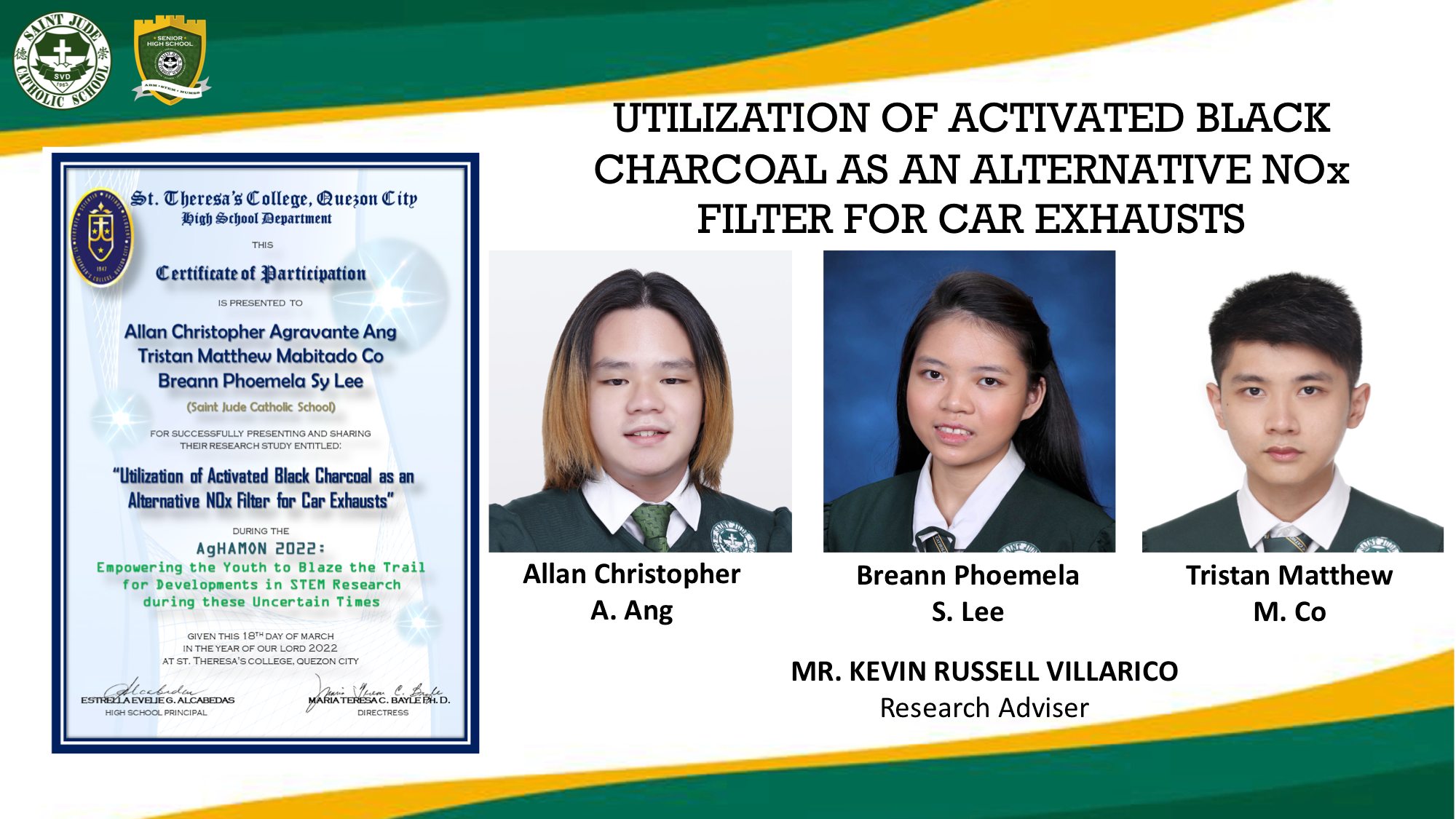 Our dedication and commitment to creating products that will help protect the environment and improve the living condition of people through researchremain strong and deeply embedded in our system.
Saint Jude Catholic School Senior High School would like to congratulate the two teams who presented their research work in AgHamon 2022, a research conference organized by St. Theresa's College – Quezon City.
Gerard Espiritu, Jeff Ryan Lee, and Irabelle Tan presented their research entitled "Designing A Programmable Solid Waste Remover for Storm Drains to Minimize Flooding" in a live panel discussion.
Allan Ang, Tristan Matthew Co, and Breann Lee also presented their research entitled "Utilization of Activated Charcoal as an Alternative NOx Filter for Car Exhausts" thru video and poster presentation.
The two teams actively engaged in and responded to the questions and queries that followed. They were guided by their very dedicated research adviser, Mr. Kevin Russell Villarico.
Let what you create be a symbol of our long standing mark of excellence and a reflection of our core values.