Tan-Gatue and Ong of IBDP win at the 2023 IBO in UAE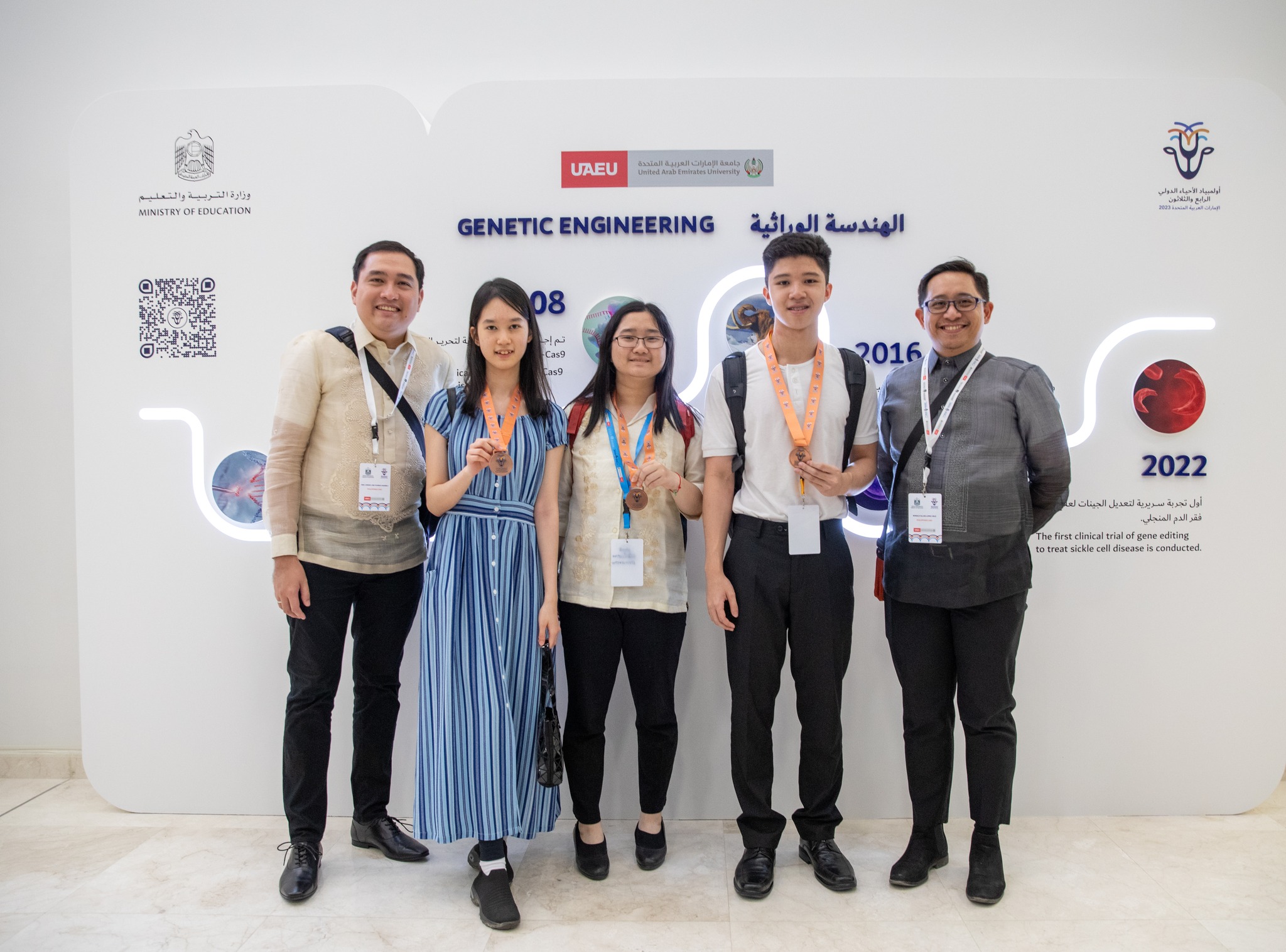 Continuing our incredible winning streak, two Judenites have once again demonstrated their exceptional skills at the 34th International Biology Olympiad held in Al Ain, United Arab Emirates, from July 3 – 11, 2023. Their stellar performance has earned them well-deserved bronze medals. Furthermore, the Philippine team has proudly secured three bronze medals, matching its commendable record from the previous year.
Saint Jude Catholic School takes immense pride in congratulating the entire team, with special recognition to our own Chiara Bernadette Tan-Gatue (IB Cohort 6) and Ayisha Madeleine Ong (IB Y2), who have achieved yet another remarkable milestone, not only for SJCS but also for our entire nation.
It is noteworthy to mention that Chiara has now amassed a total of three bronze medals from the IBO, while Ayisha has made an impressive debut in this esteemed Biology Olympiad.
Since our initial participation in 2019, SJCS has accumulated an impressive record of six bronze medals and one honorable mention. This remarkable feat speaks volumes about our school's commitment to nurturing and developing talented individuals in the field of biology.
Congratulations, Chiara and Ayisha! The entire SJCS community joins in celebrating your remarkable success. Your accomplishments serve as an inspiration to us all.
#JudenitePRIDE #JudeniteEXCELLENCE
The photo is from the IBO 2023 official website.